Few musicals need an introduction less than Stephen Schwartz's masterpiece Wicked: The Untold Story of the Witches of Oz. The musical took Broadway by storm, smashing box office records and winning three Tony awards, six Drama Desk awards, and a Grammy for the original cast album. It is now the 9th longest-running Broadway show of all time, showing in it's 14th year of production – and if its audience and widespread fanbase are anything to go by, looks set to continue for many years to come!!

Wicked Broadway Tickets: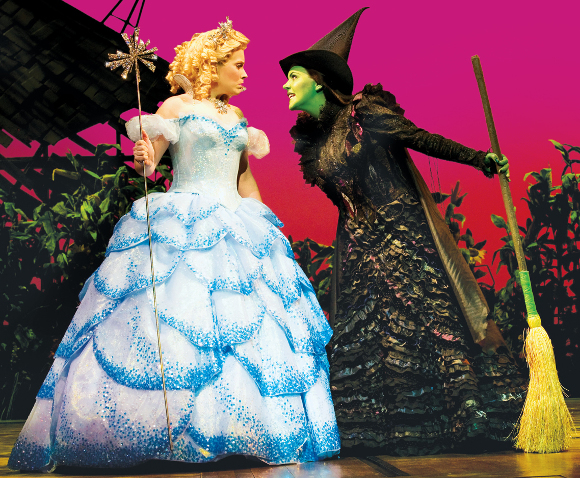 Based on the novel by Winnie Holzman, a prequel of sorts to the Wizard of Oz, Wicked focuses on the characters Glinda the Good Witch and the Wicked Witch of the West, and their lives prior to the events of the iconic film. The musical's premise – focusing on the characters of Elphaba and Galinda in their school years, seeing them grow, fight, become friends, fall for the same love interest, and then find their loyalties and interests tested and torn, is as much a coming-of-age story about friendship as a fresh, visually stunning romp in the scenery of Oz so many of us have been enchanted by growing up. It's no wonder it has such universal appeal, even credited with having started the "backstory," craze that drives many major films and productions today. As complex characters ourselves, we want to see characters onstage that reflect what we are, we want to know more about them – characters with a history, a past, a reason for why they became who they are. On this front Wicked certainly delivers. It has connected with and enchanted audiences around the world, creating a fanbase so devoted they see the show over and over and over again, several times a year.
So come and witness the gravity-defying phenomenon for yourself at the Orpheum Theater – book your tickets today!