Orpheum Theatre Minneapolis Seating Chart
Orpheum Theatre – Minneapolis is a classy venue with room for about 2,600 guests across multiple levels. All seating is theater style seating with comfortable cushions, arm rests, and a clear view of the stage from all levels.
There are several different options for seating at Orpheum Theatre, available at a range of prices, so there's something to suit every guest. Due to the excellent design of the building, guests can enjoy fantastic views of the stage and superb acoustics, wherever they are sat. There are two levels of seating, the Main Floor and the Balcony.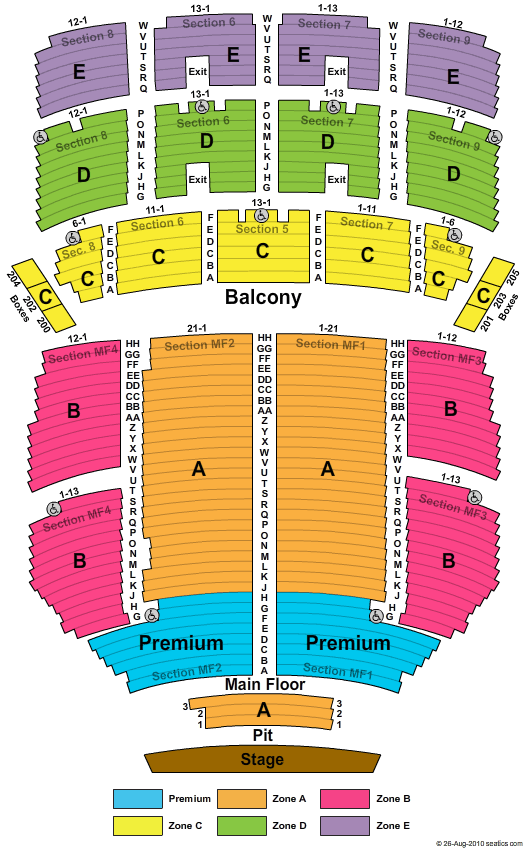 The Main Floor has four seating sections, and the Balcony has five seating sections, as well as boxes, which are also available.
If you want to see facial expressions then your best bet is to choose seats in the main floor sections1 and 2. Though Balcony sections 5-7 are also popular especially in the first few rows.
Everyone must have a ticket, including children, and children under 6 years of age are discouraged from attending unless the performance is intended for young audiences. Anyone being disruptive will be asked to leave, and no refund will be given, so please be respectful of the performers and other guests around you.
Accessible Seating
For guests with disabilities and/or limited mobility, accessible seating is available on both the main floor and balcony. An elevator is available to the balcony.
Orpheum Theatre offers accessible seating in various areas depending on ticket prices. Tickets for accessible seats are reserved for those who require physical accommodation and their companions. Seating is provided on a flat, level area that has padded armchairs which may be removed when access by a wheelchair is required. Each guest who requires accessible seating may purchase up to 3 adjacent seats for companions, subject to availability. Additional party members will be seated nearby or in other seating. Special consideration will be given to families for children's productions.
The Orpheum accessible seating is on both main floor and balcony seating areas. Accessible seats in the balcony of the Orpheum and the Pantages do not require any stairs as they can be accessed by elevator. All wheelchair accessible areas are located on the main floor of the State Theatre as there is no elevator.