Orpheum Theatre Minneapolis | Minneapolis, Minnesota
Tickling your funny young bones, Trey Kennedy gives you a grown-up lecture as he brings his "Trey Kennedy: Grow Up" tour to the Orpheum Theatre Minneapolis this July 15. Have you been exhausted from budgeting, thinking about work, or being an adult generally? Suppose you are a millennial, an older Gen Z, or probably a Baby Boomer. In that case, you should unwind from adulting for an hour or two and laugh at Trey's self-deprecations and observational, mostly making fun of middle schoolers, humor. You will cringe and laugh out loud as you relate too much with his stand-up comedy catered to complete your day. Clear your calendars and buy tickets now to reserve seats!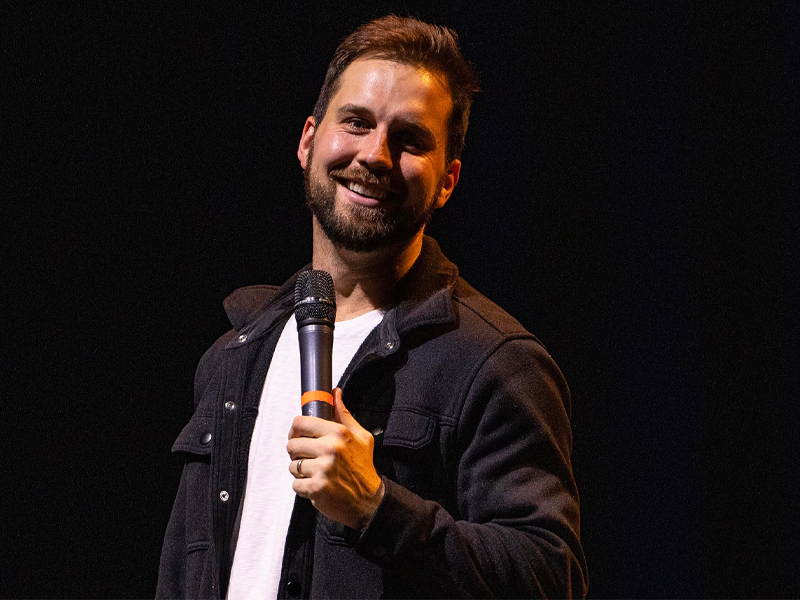 Trey Kennedy is an all-around entertainer. He is a comedian, an actor, a singer, and a Youtube and Tiktok sensation. He is best known for his irresistibly hilarious comedy skits, and satirical lip-sync videos. His humor combines self-deprecation and observational comedy, a formula that works well for him in his stand-up performances and on social media.
Trey grew up in Oklahoma. He was a shy kid and, later on, would admit that he did not foresee his career aligning with entertainment. During the golden age of the short-form video platform Vine, Trey started posting funny videos. After the site was shut down, he started posting on Facebook and Instagram. In his videos, he frequently lip-syncs to famous songs or does hilarious skits and sketches. His work has earned him a large following, with millions of followers on Youtube and Tiktok. In 2017, he formed a comedy partnership with John Crist. Both made videos, and Trey joined John's tour. A highlight of his career is his viral video that mocks middle schoolers, which received 14 million views. This video would become his inspiration for the TV series Middle School Maddox.
On his tour "Trey Kennedy: Grow Up," he will perform at the Orpheum Theatre Minneapolis on Saturday, July 15. Reserve tickets now!