Orpheum Theatre Minneapolis | Minneapolis, Minnesota
Don't miss out on the chance to catch The Times Magazines, 5-Star comedian, and 2018s most influential person of the year, the 38-year-old, Trevor Noah. Coming to the Orpheum Theatre, Minneapolis on Thursday, November 9th, 2023. The South African born comedian, writer, producer, political commentator, actor, and television host of the popular late-night talk show, The Daily Show will be bringing his brand new stand-up show, Off The Record out on the town! Get your tickets now before the good seats are gone!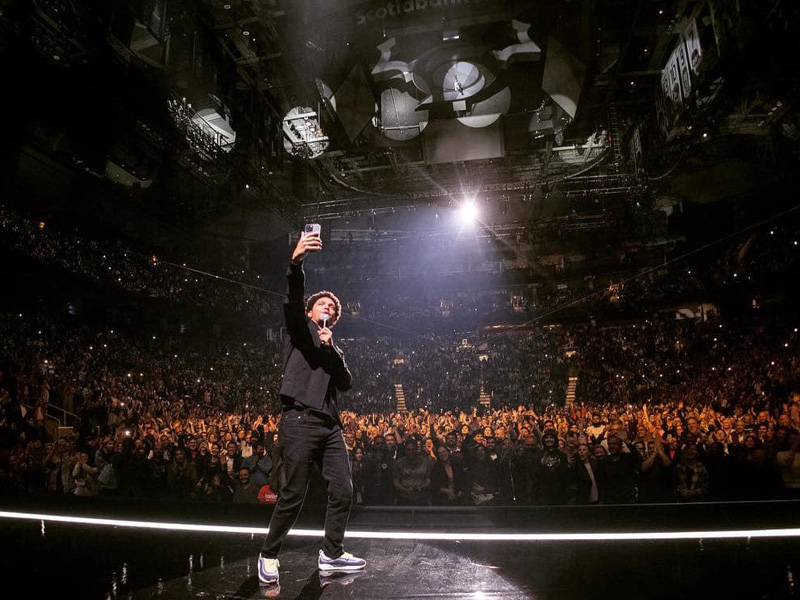 Comedian, actor, writer, producer, pundit, and host on politics and society, Trevor Noah hails from South Africa. At age 38, Trevor Noah has already achieved meteoric success in the world of international stand-up comedy.
In 2002, he launched his career at the South African Broadcasting Corporation (SABC), where he presented and produced a number of shows. Several media honors have been bestowed upon him in his native South Africa.
Trevor moved to New York City in 2011 to anchor the Comedy Central late-night chat show The Daily Show, a satirical news program, where he began working as Jon Stewart's understudy on the same late-night talk show in 2014 and eventually took over as host in 2015. He has worked in New York and has been nominated for eleven Primetime Emmys, winning one.
He's already hosted the 63rd Grammys and will do it again in 2022 for the 64th ceremony. In 2017, The Hollywood Reporter dubbed Trevor Noah one of the 35 most powerful individuals in New York, and in 2018, he was named one of the 100 most important people in the world by The Times Magazine.