Orpheum Theatre Minneapolis | Minneapolis, Minnesota
Comedian, TV host, writer, producer, political commentator, and all round, funny guy with big hair, Trevor Noah come to the Orpheum Theatre in Minneapolis on Saturday, November 11th, 2023. So grab some tickets and get ready to laugh your socks off at his brand new Off The Record Tour. Don't miss out on the chance to catch the comedian The Times gave 5 stars! And called "The Stand Up Show of The Year!" Get your tickets now before the best seats are gone!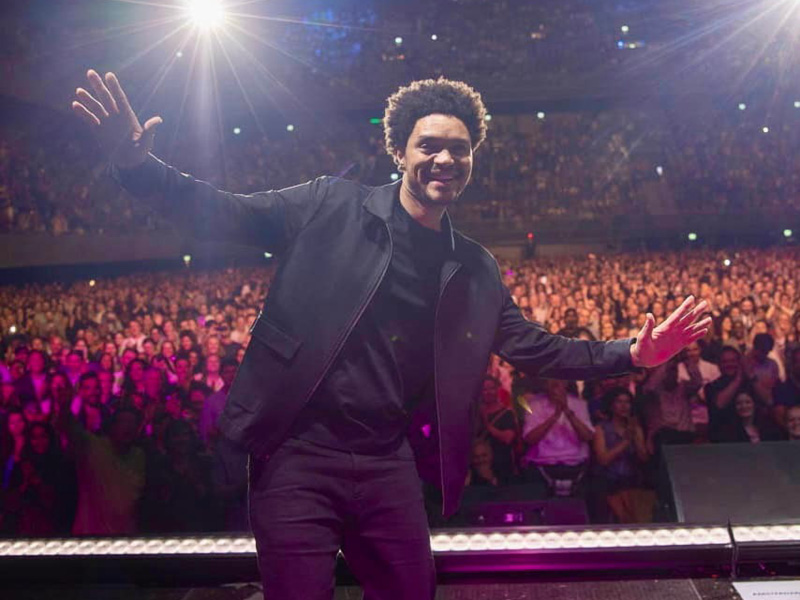 Trevor Noah, who is 38 years old, has risen quickly in his international comedy career to become an important figure in New York. He is a South African comedian, TV host, writer, producer, political commentator, and has done some pretty good acting.
In 2002, he started his career with the South African Broadcasting Corporation, where he made, hosted, and aired shows. He has also won a number of South African media awards over the course of his career there.
Trevor moved to New York City in 2011, where he joined the late-night talk show "The Daily Show," which is a satirical news show on Comedy Central. In 2014, he replaced Jon Stewart on the same late-night talk show, and in 2015, he was put in charge of making the show. During his time in New York, he was nominated eleven times for the Primetime Emmy Award, which he won.
Trevor hosted the 63rd Grammy Awards in 2021, and in 2022, he was asked to host the 64th Grammy Awards. He was named one of the 35 most powerful people in New York by The Hollywood Reporter in 2017, and that the Times Magazine named him one of the 100 most influential people in the world in 2018.