Orpheum Theatre Minneapolis | Minneapolis, Minnesota
Recently the superstar AJ Incammicia Tink, more famously known simply as Tink, announced the dates for her headlining 2023 tour, 'Thanks 4 Everything'. She will be travelling across the States for a 13-date tour and is excited to be at the Orpheum Theatre Minneapolis on Friday the 2nd of June. Tickets are currently on sale, so make sure you book yours today! Since the release of her 2011 mixtape, 'Winter's Diary', Tink has had a journey of discovery in herself and in her music, blending her R&B soulful vocals and rapping skills to become a vulnerable yet strong artists that listeners can relate to. Her tour celebrates and supports the release of her latest album, 'Thanks 4 Nothing' and is a super exciting opportunity to hear her latest material live on stage. So, what are you waiting for?! Grab your chance and book your tickets now for Tink's 'Thanks 4 Everything' 2023 tour!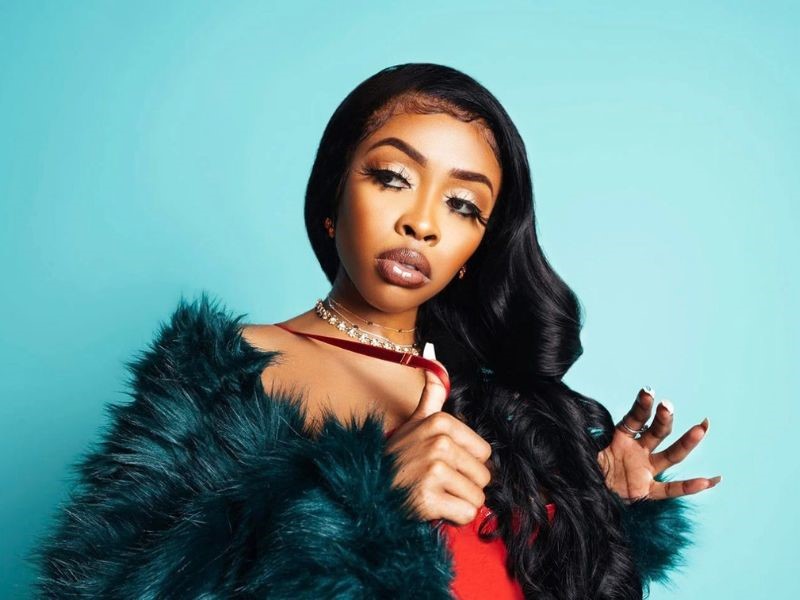 Since her first music release at just six-teen years old, Tink has been on a huge journey in both her personal and music life that has had fans listening to her music with tears and understanding. Her studio albums have hit tracks that relate the pain of heartbreak, give attitude and create hope, showing the array of emotions all us ladies go through. Now, for 2023 Tink is headlining her own tour and is on a hot track of recent studio releases. Her 2023 release, 'Thanks 4 Everything', is a music project of empowerment and empathy. Tink said, 'I wrote this album specifically for single ladies. I wanted to give the girls a set of songs to play after the breakup. This is for anyone reclaiming their time.' With tracks, such as 'Gangsta's Paradise' and 'Save Your Soul', it's easy to hear why these tracks help girls go through all the stages of break-up to push through to better times. 'Thanks 4 Everything' includes features from Ty Dolla $ign and Yung Bleu as well. Her 2022 project, 'Pillow Talk', was another break-through project with stars such as Muni Long, G Herbo and Fabolous featuring on the album, and her 2021's 'Heat of The Moment' began the start of the hot streak of releases for Tink. This year, she is ready to share in the heartbreak and breakthroughs that come with break-ups of her fans and will be singing her latest material live on stage with special guests joining her, such as Jacquees with Sonta. It will be an amazing show! Tink has been compared to Lauryn Jill, Ms. Jade and Da Brat, yet Tink has blended her R&B and rap styles, showing her unique colours as an artist. Since her first release, Tink has grown and become true to herself and wants to be a 'positive, realistic vision of female empowerment'. She will be bringing that positivity and empowerment to her tour, alongside her amazing vocals, rhythms and sass, so make sure you join her and save the date 06/02/2023 at the Orpheum Theatre Minneapolis for Tink's 'Thanks 4 Everything' 2023 tour.