Orpheum Theatre | Minneapolis, Minnesota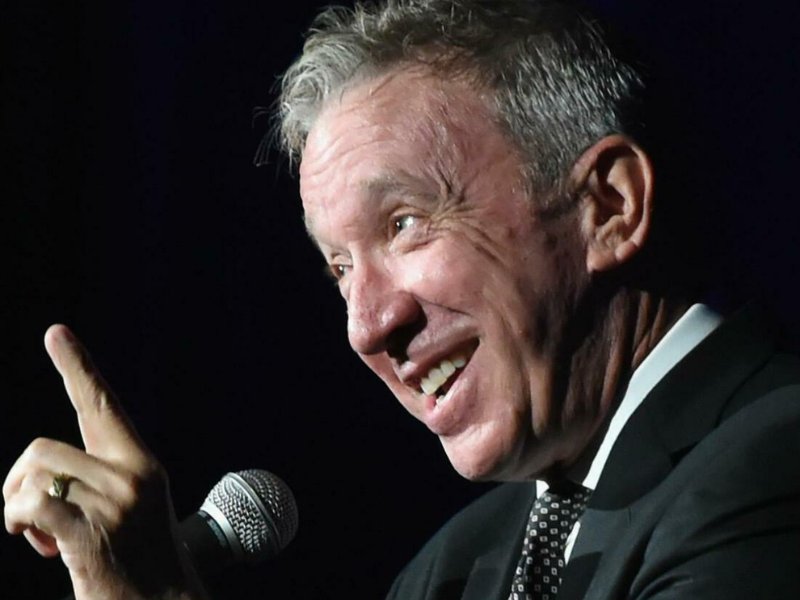 Internationally known for his long-running role on "Last Man Standing," American entertainer Tim Allen is heading to the Orpheum Theatre in Minneapolis to perform an award-winning comedic act on October 20, 2023! The man behind Toy Story's Buzzlightyear and Disney's Santa Clause first rose to fame on ABC's "Home Improvement" sitcom during the late 90s. Since then, he has been nominated for an Emmy while being hailed as the People's Choice for "Favorite Male Performer in a Television Series" for a record eight years in a row! The veteran comedian's stock in trade has always revolved around the perplexities of the world around him, and over the last few years, that world's given him plenty of material to work with. Now, he's ready to share those jokes with his biggest fans across North America this coming fall! Get your tickets now to the best uncut and uncensored act you've seen in ages!
Tim Allen's comedy act is showing live at the Orpheum Theatre Minneapolis on Friday, 20th October 2023.
Throughout the 1980s, Tim Allen performed stand-up in various comedy clubs, which served as the ideal prelude to his instantly popular ABC television series "Home Improvement." He is widely recognized for his "The Santa Clause" franchise debut in 1994 as Scott Calvin, and he has recently co-starred in the Disney+ television series "The Santa Clauses" with his daughter, Elizabeth Allen-Dick in 2022.
When asked about the current state of comedy, Allen shares, "That's what I do - is I lie to tell the truth. That's what comedy is about. You're overextending yourself so that people go, Wow, that is weird.'" He also added that the backlash that some comedians have recently faced could just somewhat be a phase. "I believe it's a phase because my touring has been the same. I don't get anybody, hopefully, getting mad enough to hurt me or yell out screaming in my big concerts."
The Toy Story star returned to his comedic origins with a successful national concert tour in 2011. Additionally, he found the time to write "Don't Stand Too Close to a Naked Man," which debuted at the top of the New York Times Bestseller List, as well as his second best-selling book, "I'm Not Really Here," which focused on his midlife and family.
The comedian's content has evolved throughout the years, mostly ranging from current events to conservative outlooks. "Allen's standup act isn't overtly political, and only a handful of times did politicians ever come up. When they did, he only aimed at how-hanging fruit: a tired crack about President Joe Biden's age, or an exhortation against former President Donald Trump's reckless tweets - which was funny in that it was unexpected given Allen's support of him," the Orlando Sentinel shared.
The Orpheum Theatre is a venue located in downtown Minneapolis, known to host the biggest names in the performing industry. Originally opening in 1921, the location is currently one of the only four restored theaters on Hennepin Avenue. Head down to Minnesota's iconic theatre for the best stand-up comedy experience you've seen in your lifetime! Buy your tickets now before it's too late!