Orpheum Theatre Minneapolis | Minneapolis, Minnesota
Simon & Garfunkel, one of the most distinctive and recognizable duos in the music industry. The Simon & Garfunkel Story comes to Orpheum Theatre, Minneapolis on Friday, March 31st, 2023. Simon & Garfunkel were a folk rock duo consisting of singer-songwriter Paul Simon and singer Art Garfunkel. Friends since they first met in Elementary school in New York, they worked their way up to be one of the best-selling music groups of the 1960s, and their biggest hits—including "The Sound of Silence" from 1966, the huge hit, "Mrs. Robinson" in 1968, "The Boxer" in 1969, and the popular "Bridge over Troubled Water" in 1970, have all reached the top of the singles charts worldwide.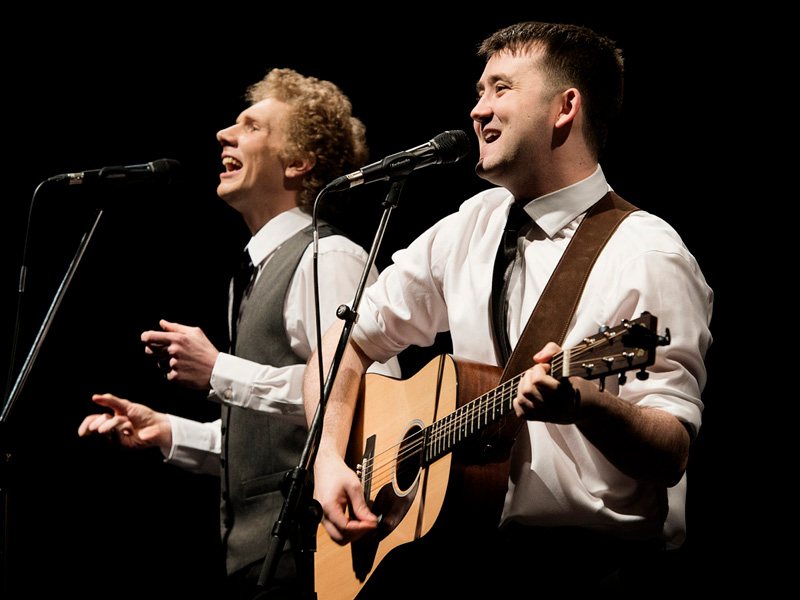 The very distinctive and easily recognizable music of this famous duo, need no introduction. The Paul Simon and Art Garfunkel concert-style theater show, chronicles the humble journey undertaken by the folk-rock duo. It tells the story from their early beginnings, as Tom & Jerry, to their incredible success as one of the best-selling music groups of the 60's, including their dramatic split in 1970. It culminates with the famous "The Concert in Central Park" reunion in 1981 with more than half a million fans in attendance.
The folk rock duo, comprising singer-songwriter Paul Simon and singer Art Garfunkel, have racked up over 100 million album sales since 1965. Simon & Garfunkel's perfect harmonies and songs that captured the times, made them one of the most successful folk-rock duos of all time. Over the years, they were awarded 10 Grammy Awards and were inducted into the Rock and Roll Hall of Fame. In 2003, their album, "Bridge Over Troubled Water" was nominated at the Brit Awards for Best International Album. In 2004, Simon and Garfunkel were awarded a Grammy Lifetime Achievement Award, and their album "The Sound of Silence" was awarded a Grammy Hall of Fame Award