Orpheum Theatre Minneapolis | Minneapolis, Minnesota
Are you down for one nostalgic concert this weekend, September 10? You've come to the right place as you can order tickets here for The Shins concert this Saturday at Orpheum Theatre Minneapolis. Join the iconic indie-rock band as they perform all the songs from their "Oh, Inverted World" album. Yes, the James Mercer-led band will play "New Slang," "Weird Divide," "Caring Is Creepy," and the rest of the tracks from the album in celebration of its 21st anniversary. Sing along with the band and the hundreds of spectators, who, like you, have made The Shins' music a part of their lives. Tickets are now on sale, and you can get yours here by clicking the "Get Tickets" link.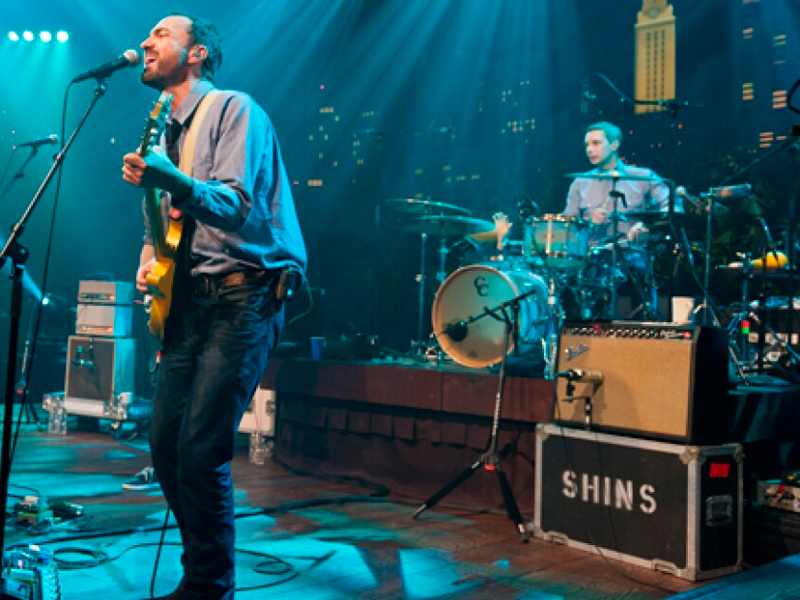 Fans of The Shins were all ecstatic when the band's iconic debut album "Oh, Inverted World" was remastered by the Grammy-winning engineer Bob Ludwig and reissued last year to commemorate its 20th anniversary. But no one was prepared for this year's announcement from the band, who will embark on a North American Tour to celebrate the album's 21st anniversary. In the words of James Mercer himself, "This summer Oh, Inverted World is finally old enough to party, so we are taking it out on the road for The 21st Birthday Tour!"
The tour kicks off this July 12 in San Francisco, California. The series of shows will include stops at Las Vegas, Austin, Atlanta, New York, Toronto, Seattle, and many more before it wraps up on September 16 with a hometown show at Portland's Pioneer Courthouse Square. The tour will feature The Shins performing their debut album from front to back, followed by a nightly rotation of other fan favorites and deep cuts.
"Everything was so tongue-in-cheek in the indie world of the '90s. I remember feeling a longing for some sort of romance in music again, something earnest, like a real attempt at some emotional language," James Mercer said, referring to the era that spawned the monumental album.
Catch James Mercer and the rest of his band this Saturday, September 10, at the Orpheum Theatre Minneapolis and immerse yourself into the beauty and nostalgia of the classic songs like "Caring is Creepy," "Know Your Onion!," and the all-time favorite "New Slang," among many others. Get your tickets here and prepare for one of the best concerts this fall.