Orpheum Theatre Minneapolis | Minneapolis, Minnesota
One of the best dance companies in the world, Shen Yun Performing Arts, will be putting on another spectacular show on February 24 at the Orpheum Theatre Minneapolis. Experience Shen Yun's unique use of state-of-the-art technology, stunning costumes, and a world-class orchestra to show what China is before communism. If you are looking for an event that will make your jaws drop, this is the event to be at. Together with your friends and family, be in awe as you immerse yourselves in Chinese culture, which embodies the sophistication, wisdom, and virtues that have distinguished Chinese society for the past five thousand years. Tickets for Shen Yun's show at Minneapolis's world-famous theatre can be purchased by following the links on this site. You don't want to miss this opportunity to see a presentation of classical Chinese art like you've never seen before. Reserve your tickets now!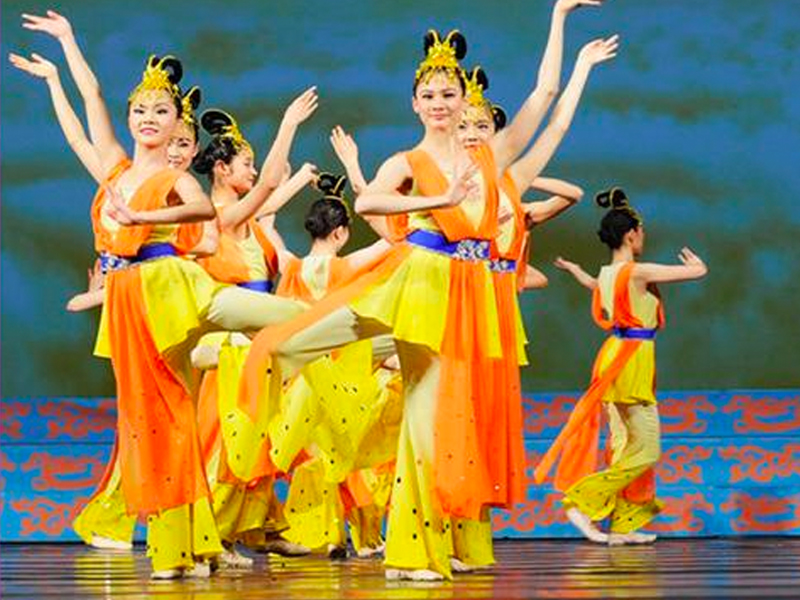 The Shen Yun Performing Arts is an American company that tours the world, showcasing the beauty and skill of traditional Chinese performance art. The company has been making waves in the world of classical Chinese dance since its inception in 2006.
Started in 2007 by ninety performers affiliated with the Falun Gong new religious movement, the troupe embarked on its inaugural tour that year. It expanded so rapidly that by 2009, it had its very own orchestra. The performing arts reach more people because of the simultaneous traveling of seven different organizations. More than a million individuals have seen the shows by 2010.
On average, Shen Yun's touring group consists of around 40 dancers. Chinese myths and legends, such as "Mulan," "Journey to the West," and "Outlaws of the Marsh," provide inspiration for these dances. The companies also present the testimonies of Falun Gong's followers. The performances use the three pillars of traditional Chinese dance. Included in this category are "bearing" (emotion, cultural, and ethnic flavor), "form" (expressive motions and postures), and "technical proficiency" (physical techniques of jumping, flipping, and leaping).
The dance is usually accompanied by the pipa, suona, dizi, guzheng, and a variety of other Chinese percussion instruments. Simultaneously, the orchestra provides inspiration for the melodies. Solo performances also feature musicians playing traditional Chinese instruments. The design and clothing worn are determined by the storyline of the dance. Several costumes are representations of actual ethnic garb. On the other hand, some are reminiscent of traditional Chinese court dancers, soldiers, or fictional heroes.
On Friday, February 24, 2023, Shen Yun Performing Arts will bring one of its touring shows to Orpheum Theatre Minneapolis. Do not pass up the opportunity to see this fantastic show. Buy your tickets as early as today.