Orpheum Theatre in Minneapolis
If you love to immerse yourself in rich cultures, then you should check out the Shen Yun Performing Arts at the Orpheum Theatre Minneapolis! The contemporary dance company will travel all the way to Minneapolis from New York to deliver a groundbreaking performance containing 5,000 years worth of history! It all happens on Saturday, 25th February 2023! The show is part of Shen Yun Performing Arts' extensive tour across the U.S. to share the rich Chinese culture throughout the art of dance. The show will also be accompanied by Shen Yun's fantastic live orchestra! Hurry and buy your tickets now to see Shen Yun Performing Arts at the Orpheum Theatre Minneapolis!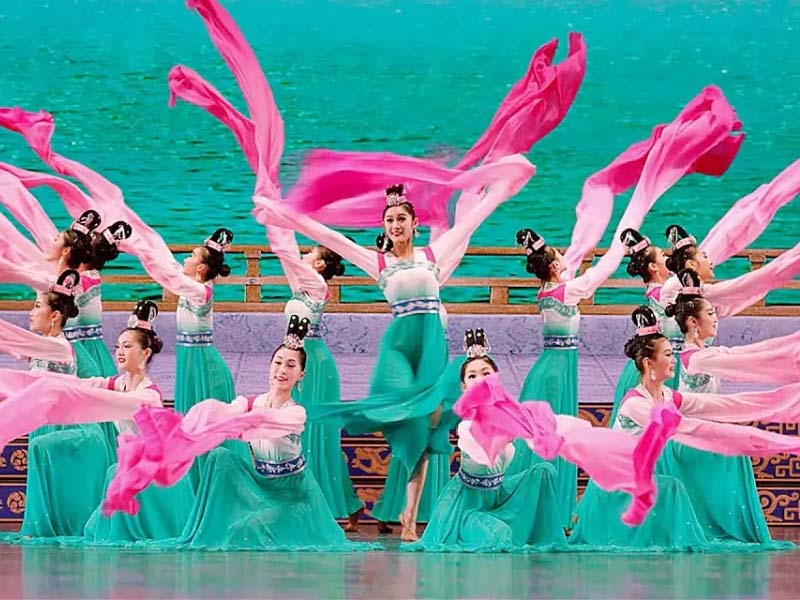 Have you ever wondered what China was like before the communist party took over the country? Shen Yun Performing Arts, a New York-based dance company delivers whimsical performances that tell stories of legends, folklores, and dynasties. Many of these stories have been most through time after China's current government imposed strict regulations. Through music and dance, Shen Yun is able to share 5,000 years worth of history. These performances will cover some of China's most significant eras, such as the Tang Dynasty, the Yellow Emperor of Antiquity, and more. The audience can expect exciting choreographies, jaw-dropping visuals, and enigmatic dancers.
Moreover, some of the characters portrayed in the show are legends, heroes, and notable figures that have greatly contributed to China's history. Apart from entertainment, Shen Yun's performances will also instill values that most Chinese people treasure, such as compassion, courage, and loyalty.
Shen Yun Performing Arts Center has been delivering groundbreaking performances since 2006. The independent group was formed by like-minded Chinese traditional dancers who want to pay homage to a culture lost in time. Shen Yun is proud to share that the commpany is free from government support and influence. The performances by highly skilled dancers are conceptualized and executed with freedom of speech and expression.
What are you waiting for? Secure your tickets now to experience a magical performance filled with vibrant colors, talented dancers, and remarkable music! Tickets to see Shen Yun Performing Arts at the Orpheum Theatre Minneapolis are now available!