Orpheum Theatre Minneapolis | Minneapolis, Minnesota
A Heavenly Gift, Shen Yun Performing Arts presents, China Before communism at Orpheum Theatre Minneapolis on Friday, December 3rd, 2021. Shen Yun invites you to travel back to the magical world of ancient China. Experience a lost culture through the incredible art of classical Chinese dance, and see legends come to life, from the divinely inspired ancient culture of China. Shen Yun's works reflect this rich spiritual heritage, and makes this possible by pushing the boundaries of the performing arts, with a unique blend of stunning costuming, high-tech backdrops, and an orchestra like no other. Be prepared for a theatrical experience that will take your breath away!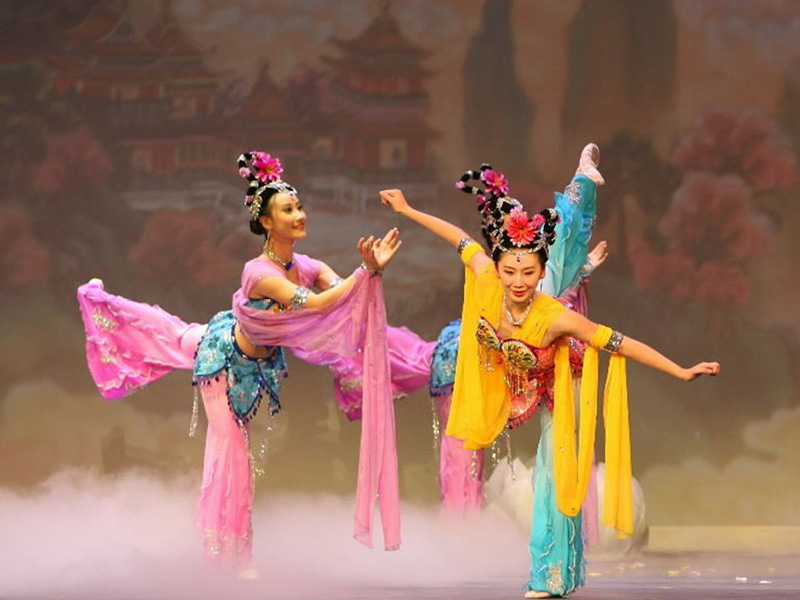 An Ancient Heritage Once Lost
Scenes of celestial palaces, of the Creator coming down to set into motion 5,000 years of civilization, of divine beings coming to the aid of the good and faithful, of human beings from history to modern-day grappling with these deep questions relating to the purpose of life—all of these become a living work of art rendered in expressive dance, brilliant costumes, and a digital backdrop that extends the screen into the cosmos. Shen Yun brings together the kind of brilliance in imagination and mastery of skill and technique that is required to form a masterpiece.
After a decade of performing around the world to sold-out audiences everywhere, Shen Yun has brought a great civilization back from the brink of extinction. The traditional Chinese culture Shen Yun presents cannot be seen anywhere else in the world, not even in China. There, the ruling communist regime has viewed China's rich spiritual and artistic heritage as a threat to its ideology and for decades tried to erase it.
In 2006, a group of Chinese artists came together in New York with a vision: to revive the best of China's cultural heritage and share it with the world. They drew courage and inspiration from their practice of Falun Dafa, a spiritual discipline based on the principles of truthfulness, compassion, and tolerance. The company's repertoire includes important works shedding light on the plight of people like them in communist China today.