Orpheum Theatre | Minneapolis, Minnesota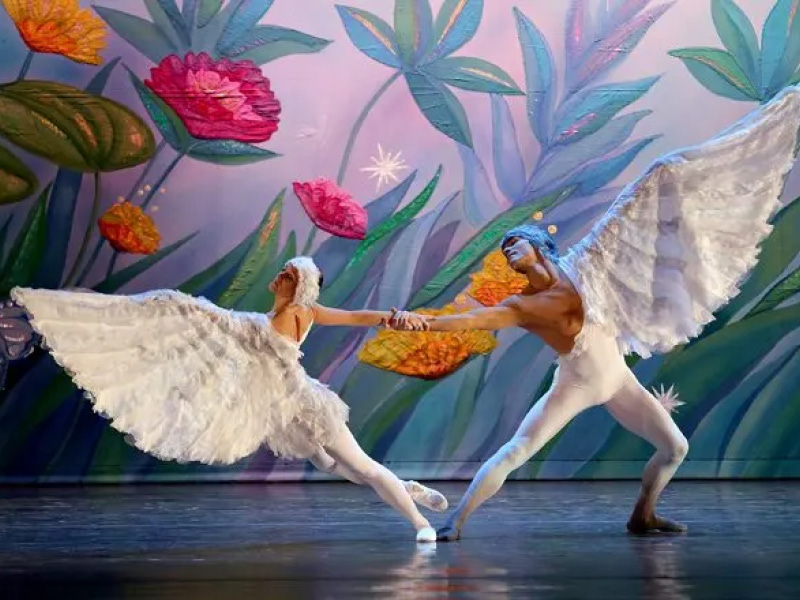 It's that time of year once again, Minneapolis! One of the most loved and sought after of ballets, and your favorite winter wonderland ballet returns for the annual tradition of, the NUTCRACKER! Magical Christmas Ballet, a night of pure enchantment is coming to the Orpheum Theatre in Minneapolis on Friday, December 1st, 2023, and you're in for a yuletide extravaganza like no other. A mind-blowing fusion of magic, music, and dance that'll leave you gobsmacked!
So grab your whole family, and get yourself some tickets to see Clara and the Nutcracker prince face off against the deadly Mouse King. In a story almost as old as ballet itself and brought to you by the astonishing dancers of Talmi Entertainment for the last 30 years! Talmi Entertainment is made up of dancers drawn from all corners of the world, including Ukraine, Tokyo, Italy, Russia, Kazakhstan, Poland, Germany and more, so you can be assured that you are watching the very best of the best!
Tchaikovsky's melodies will whisk you away to a whimsical world where sugarplum fairies and dancing snowflakes rule the roost. It's like a jukebox of holiday hits that'll make your heart skip a beat, and timeless tunes that'll have you tapping your feet faster than a hummingbird's wings. Plus, there are the 40 award-winning Vaganova-trained ballerinas and dancers who fly across the stage like they've got stars in their tutus. It's a visual spectacle that'll make you question the laws of gravity. And let's not forget those colossal 10-foot tall puppets – they're so big, you'd think they're auditioning for the NBA!
Plus, it's not just us who think this show is spectacular, just look at the critics; the LA Times called it, "Disarmingly poetic…bravura expertise"; the Minneapolis Pioneer Press swoons to, "Sweeps you up in the bliss of beauty"; and the Arkansas Democrat-Gazette is blown away by the, "Stunning visuals, effortless dancing…full of joyful energy."
The story of the Nutcracker goes way back to an 1816 short story, entitled The Nutcracker and the Mouse King. It was then adapted by the famous romantic Russian composer Pyotr Ilyich Tchaikovsky, in 1892. The Ballet has been updated and since the late 1960s, the ballet has been performed by all the major ballet companies all over the world, and the American companies freely admit that, in the relatively short Christmas season, the performances of the Nutcracker contributes as much as 40% to their annual ticket sales. Some would ask and wish for the performances to be staged throughout the year.
So, what are you waiting for, Minneapolis? This is your chance to experience the NUTCRACKER! Magical Christmas Ballet, a show that'll make your heart do cartwheels and your spirit twirl with delight. Trust us; you don't want to miss this holly-jolly extravaganza! Tickets are selling faster than hotcakes on a Sunday morning, so hustle like you're in a dance-off! Click that button, secure your seats, and get ready to make memories that'll last longer than fruitcake on Christmas morning. See you at the Orpheum Theatre in Minneapolis on Friday, December 1st, 2023 – it's going to be a night you'll cherish forever!