Orpheum Theatre Minneapolis | Minneapolis, Minnesota
Laughter is by far the best medicine, and nobody does it better than Nurse Blake, especially when you witness his brand new "Shock Advised" tour. The Orpheum Theatre in Minneapolis will host his brand new show on November 2, 2023. He has already performed for thousands of fans around the world to great acclaim. If you want to have a good time and laugh until your sides hurt, you can't miss this. It's imperative that you act quickly and click the "Get Tickets" button to secure your tickets before they sell out.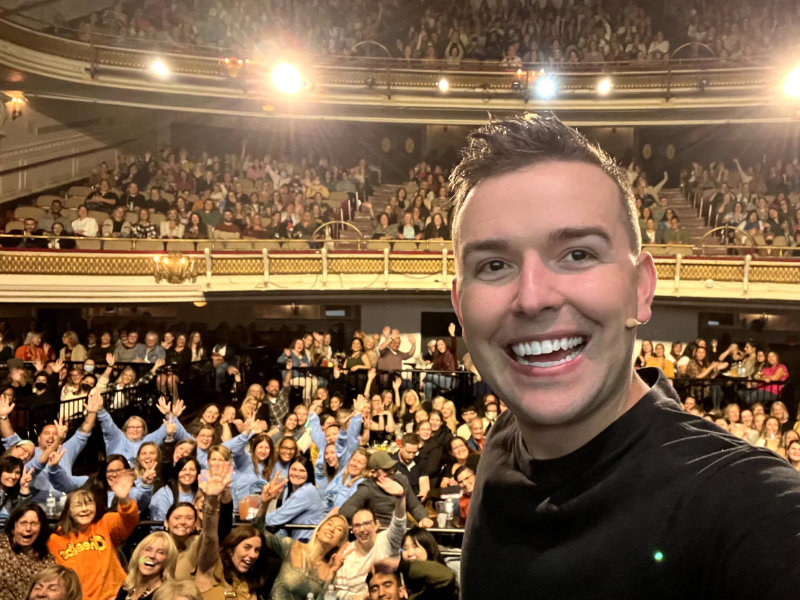 We couldn't function without the help of nurses. They are the ones who have to deal with difficult patients and the pressure of making split-second decisions that could save or kill someone. Then again, even in such a fantastic field, we get Nurse Blake. A social media and internet star who became well-known for her humorous nursing videos.
Nurse Blake is not only a nurse but also an advocate, an artist, and a stand-up comedian. So that he could pay for nursing school, he began working as a patient transporter when he was only 17 years old. Now he tours with his stand-up comedy act with the intention of uniting the nursing profession through laughter and understanding.
With over 120,000 tickets sold for his 2021–2022 PTO Comedy Tour, Nurse Blake is ready to perform in over 100 cities across the country this year with a brand new show. To claim your tickets, click the "Get Tickets" button and proceed with the on-screen instructions. Take action right now and be ready for the show of a lifetime.