Orpheum Theatre Minneapolis | Minneapolis, Minnesota
The holiday season may not be here any time soon, but you may want to book your tickets already for Moscow Ballet's "Nutcracker: Magic of Christmas Ballet." This year, the world-renowned production will hit North American venues with its world-class dancers and acrobats, unique storytelling, and visually stunning larger-than-life puppets. Whether you are a new or returning fan, bring your entire family this December 3 (Saturday) to Orpheum Theatre Minneapolis for a night of magical ballet the kids will surely love. Secure your tickets early to secure a spot in the venue and see Moscow Ballet's fresh additions to this classic production's 30th anniversary. See you there!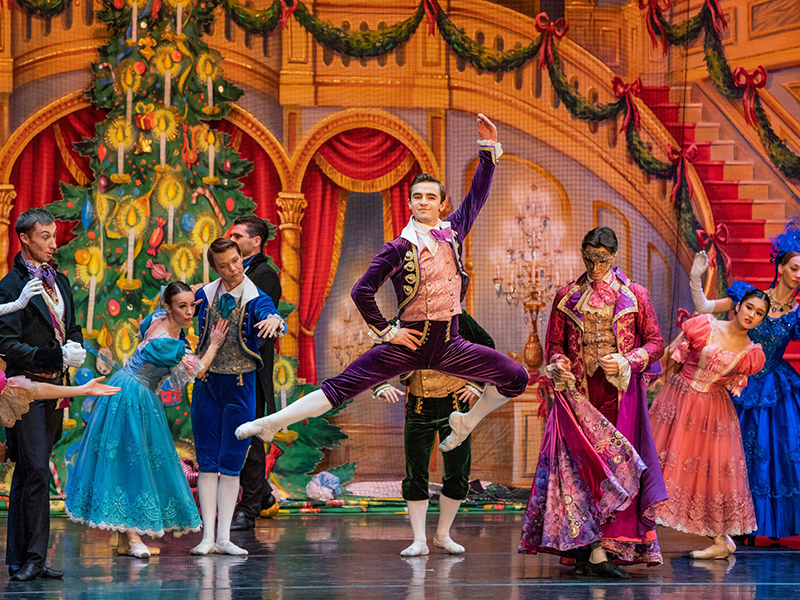 This year is a special production of the Great Russian Nutcracker as this marks the 30th anniversary of the celebrated show that has enthralled many spectators since the early 1990s.
In addition, the anniversary tour signifies rebirth and transcendence in many ways, as it will also mark the return to touring and performing for live audiences after the pandemic. The production, which has become a family tradition over the years, will be seen again by families across North America after two years of hiatus.
This time the famous production will be named "NUTCRACKER! Magic of Christmas Ballet" instead of the classic "Great Russian Nutcracker." This is a well-thought move from the production after the Russia-Ukraine crisis blew up recently. This is in solidarity with the people of Ukraine, which are devastatingly affected by the war against Russia. Thus, a portion of ticket proceeds will be donated to humanitarian relief efforts in Ukraine, allowing the artists and patrons of "NUTCRACKER! Magic of Christmas Ballet" to use this 30th Anniversary Tour as a platform to directly help those in need.
"Talmi Entertainment's production has always had at its heart a message of international unity. It is more important than ever to speak out for peace and humanity with the tools we have: the international languages of dance and art and love," said Akiva Talmi, Founder, and Producer of Talmi Entertainment.
Moreover, the official website of the Nutcracker production promises that audiences will be presented with something new this year. New to the production is a flock of white doves and a cadre of delicate marionettes crafted by Master Puppeteers in the World UNESCO Heritage city of Prague, Czech Republic. These intricate new puppets accompany the well-known Dove of Peace Adagio and The Land of Peace and Harmony in Act II of the production.
With a leveled-up production and humanitarian efforts to help people in Ukraine, you will want to see Moscow Ballet's Nutcracker production this December. Grab your tickets and bring the entire family to this annual tradition of a superb ballet production.