Orpheum Theatre Minneapolis | Minneapolis, Minnesota
Get ready as NUTCRACKER! Magic of Christmas Ballet dazzles this Christmas season once again. Bring the whole family together for an unforgettable show from one of the world's best productions this Friday, 2nd December, at Minneapolis Orpheum Theatre. Step into a simpler time filled with sweet dreams and spectacular magic through a superb production that has become a beautiful holiday tradition. If you haven't seen this famous Moscow Ballet production, this is your chance. Grab your tickets as early as now because you don't want to miss out on this show that features nothing but world-class artists, stunning costumes, and breathtaking production. Get your tickets here!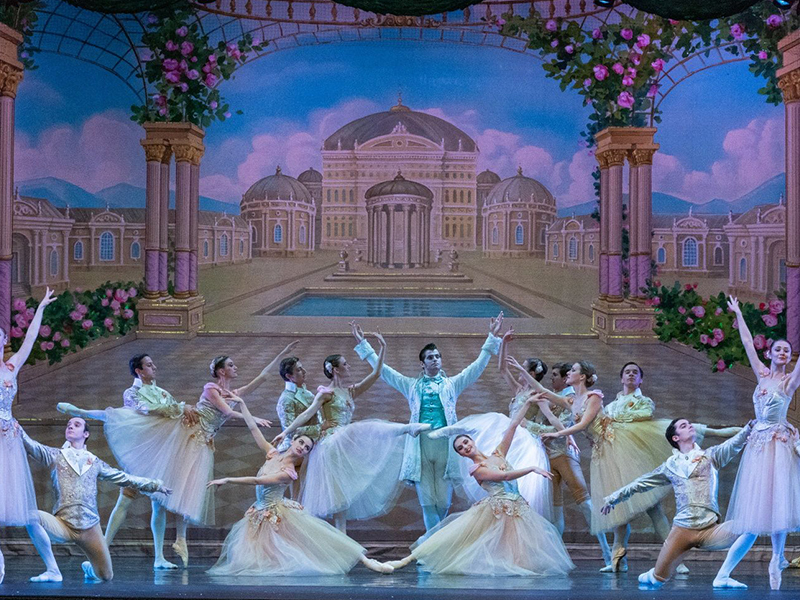 Since the early 1990s, Moscow Ballet has been touring annually across the United States and Canada to showcase the beauty and magic of the Great Russian Nutcracker production. It started with 8 venues in the US in 1993, including Washington DC, Baltimore, Syracuse, Orlando, Ft Lauderdale, New Haven, Reading, and Charleston. It featured the innovative rolling backgrounds first created by a St. Petersburg Conservatory of Music producer and was directed and choreographed by Stanislav Vlasov.
Since then, the annual tour has showcased almost a hundred shows to various cities in North America. From San Juan to Calgary and from New York to California, the production travels with two touring companies of forty dancers each.
This year marks the 30th year of Great Russian Nutcracker, and the 5-star production is expected to be more memorable than ever. This is also a monumental year for the production as its producer, Talmi Entertainment, announced that the famous show will be renamed "NUTCRACKER! Magic of Christmas Ballet." This move is in solidarity with the people of Ukraine, which is devastatingly affected by the war against Russia. Thus, a portion of ticket proceeds will be donated to humanitarian relief efforts in Ukraine, allowing the artists and patrons of "NUTCRACKER! Magic of Christmas Ballet" to use this 30th Anniversary Tour as a platform to directly help those in need.
"Talmi Entertainment's production has always had at its heart a message of international unity. It is more important than ever to speak out for peace and humanity with the tools we have: the international languages of dance and art and love," said Akiva Talmi, Founder, and Producer of Talmi Entertainment.
With these humanitarian efforts to help the people in need, you are invited to witness Moscow Ballet's Nutcracker production this Christmas season. You will not only enjoy the spectacular show, but you will have the chance to help the people of Ukraine.