Orpheum Theatre | Minneapolis, Minnesota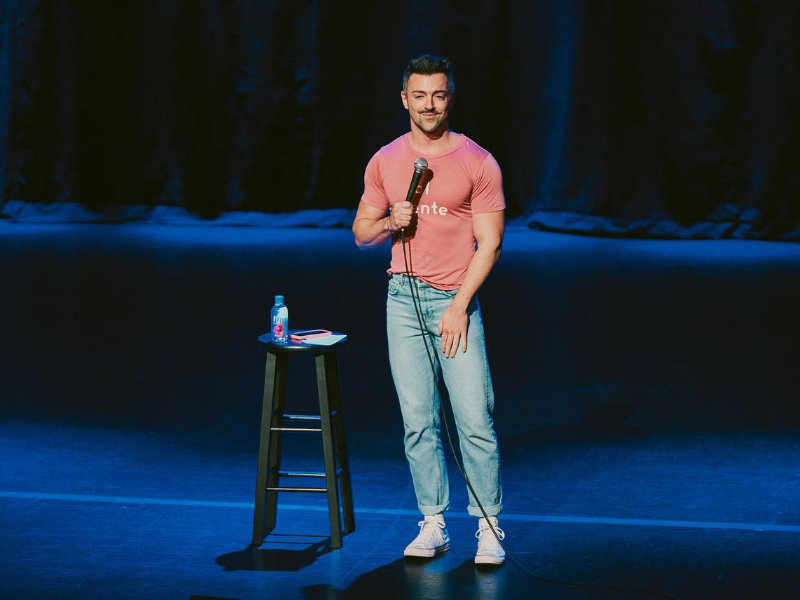 Matteo Lane is hitting the road for his awesome "The Al Dente Tour" which is coming to the majestic Orpheum Theatre in Minneapolis on Friday, November 3, 2023. With a natural gift for telling the most hilarious stories, you and the rest of the audience will be falling apart with laughter, and his knack for spotting the funny in daily life is truly remarkable. Unaffraid to tackle any topic, including himself, he has become one of the funniest standups around. You can expect to be blown away by this highly relatable figure of comedy. Tickets to the show are already selling out at an incredible pace as, of course, nobody will want to miss the opportunity to check him out live... thaaatttt basically means you will have a hard time securing your spot unless you act now right here by clicking the "GET TICKETS" button which will take you through a very fast and secure checkout process. So don't delay!!!
Taking the comedy world by storm, we find Matteo Lane in the spotlight today. A natural creative, the comedian was born in 1986 and raised in Arlington Heights. He was coached by the amazing Nick Falco at the age of 15 to sing opera and also studied oil painting and drawing. He is a multifaceted individual who can not only sing, paint, and do standup but can also speak several languages, including English, Italian, German, and French.
He graduated with a bachelor's in Fine Art in 2009, and by 2011, he was performing in bars in Boyston as a singer before making the jump to comedy. He also worked as a storyboard artist in 2012, a job he found particularly boring. His career took a boost in 2014 when he was featured at the 2014 Just for Laughs festival, "New Faces."
Later, owing to his sharp wit, ridiculously funny observation humor, and ability to connect with audiences, he was invited to MTV's "Guy Code" and cast in Ladylike. He also stood for Italy at "The Ethnic Show" at the Just for Laughs festival and became the host of the Snapchat comedy, Ghost Hunt. Like many of his peers, he has his own podcast, called "Inside the Closet," with comic co-host Emma Willman.
Variety called him one of the top ten comics to watch, an achievement that he has certainly lived up to by performing to sold out crowds all over the world. He has shared the stage with some of the most revered comedy heroes, including Chelsea Handler, Hasan Minhaj, and Aziz Ansari.
He is just as at home performing in intimate venues like his favorite spots, The Comedy Cellar in New York and the New York Comedy Club, as he is at big venues like the ones he is doing on his current "Al Dente Tour." Witnessing a live show by this artist is a real treat, and you cannot afford to miss out. You've gotta be there, so be sure to grab your tickets right here and now before they sell out. It will be one of the most unforgettable nights of your life!