Orpheum Theatre Minneapolis | Minneapolis, Minnesota
The lively music of the pioneers of the cumbia sonidera, Los Angeles Azules, will be heard live this March 24 Friday, at the Orpheum Theatre Minneapolis. Yes, the Latin superstar group will once again invade the US concert scene starting in early 2023. The group will be stopping at the famous Minneapolis venue to give their fans the best concert experience in an evening filled with rich harmonies, powerful vocals, and great instrumentality. Whether you are a dedicated fan or not, being part of the Los Angeles Azules crowd will surely liven your dull evening. Sing and groove to the group's massive hits, including "Cómo Te Voy a Olvidar," "Entrega de Amor," "El Listón de Tu Pelo," and many others. Get your tickets now by clicking the "Get Tickets" link.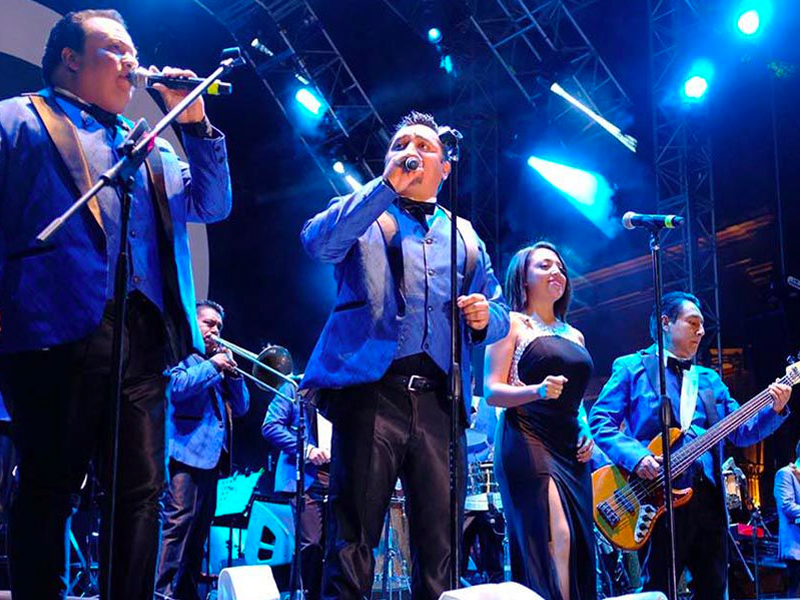 Cumbia Sonidera is a cumbia subgenre popularized by the family musical group Los Angeles Azules. Since 1976, they have been sharing their innovative sounds, predominated by accordions and synthesizers. Their official beginning towards mainstream success was in 1980. It took some time for the world to catch up with their new sound, but they were among the most popular bands in Mexico. It took them ten albums to hit gold when their single "Cómo Te Voy a Olvidar" (How can I Forget You) climbed up the charts of Hot Latin Songs and Latin Airplay in 1997. This led to a broader appreciation of their albums, both past and subsequent ones. The band has a lengthy discography, with most works succeeding. Those works led to them becoming pioneers of the cumbia sonidera subgenre.
Drago Bonacich calls the band's sound an adaptation that "relies on rich harmonies, call-and-response vocals, and a meld of organic and electronic instruments/treatments." This evolved more during the 1990s, mixing cumbia with popular electronic music. Their iconic music has become a "staple' of many occasions, such as quinceañeras.
Los Angeles Azules will bring their lively music to many cities this year. One of their visits will be at the Orpheum Theatre in Minneapolis, Minnesota, on Friday, March 24, 2023. You can reserve tickets as early as today!