Orpheum Theatre Minneapolis | Minneapolis, Minnesota
Get ready to have a big fabulous comedy night this Saturday, November 5, at the Orpheum Theatre Minneapolis as you experience the comedy gold brought by the inimitable Jonathan Van Ness. The Queer Eye star will bring his "Imaginary Living Room Tour" to this side of Minneapolis and offer his fans a stunning night of hilariousness filled with antics and jokes that will make you roll on the floor with laughter. Be amazed as the Emmy-nominated actor offers his act with a side of self-expression, discovery, life lessons, and of course, a bedazzling gymnastics routine. Whether you are a fan or not, you will surely enjoy this show brought to you by the one and only fabulous Jonathan Van Ness. Grab your tickets now by clicking the "Get Tickets" link on this site.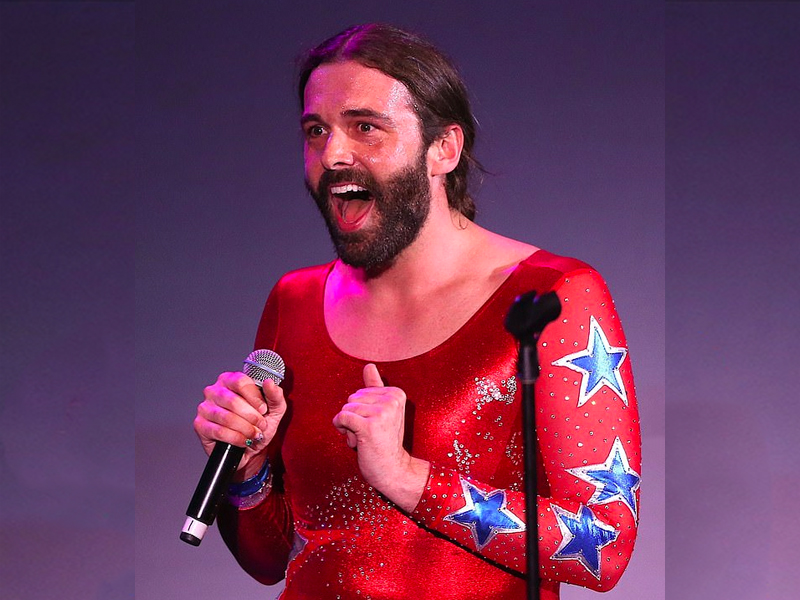 No one who has watched "Queer Eye" will ever forget the flamboyant beauty guru of the Fab 5, Jonathan Van Ness. As a hairdresser in the show, he has transformed people into their most confident versions, a real-life fairy godmother. Apart from changing people's lives through their hair, he is also a podcast host, activist, actor, author, and comedian.
But before becoming the empowering queen he is today, Jonathan struggled growing up dealing with discrimination for being openly gay. Everything went downhill for him as a young adult, and the tipping point was when an incident of him fainting led to him finding out that he was HIV-positive. But the news motivated him to cut off drugs from his system and share his story. As he said in an interview: "I want people to realize you're never too broken to be fixed."
In 2013, his big break came when actress/producer Erin Gibson (a patron of his salon) told him to perform a "Game of Thrones" recap on the show "Funny or Die," which he happily accepted. He never knew that it would become a hit with the viewers. Later, the "Gay of Thrones" was conceived due to public demand, bringing him an Emmy nomination. By 2015, he started his weekly podcast "Getting Curious with Jonathan Van Ness." Starred in "Queer Eye" in 2018. And published two books in 2019 and 2020. Currently, he is also developing his sustainable hair-care brand.
Of course, not mentioning his sold-out stand-up comedy is a crime. His much-watch "Jonathan Van Ness: Imaginary Living Room" is coming to cities near you! Fans of the multi-faceted non-binary personality in Minneapolis, Minnesota, do not miss him at the Orpheum Theatre Minneapolis on Saturday, November 5. Tickets are now available!