Orpheum Theatre Minneapolis | Minneapolis, Minnesota
Can't get enough of Joe Bonamassa's incredible voice and crazy guitar skills? Experience the brilliant Bonamassa Blues all over again by attending the second night of his sensational concert at the Orpheum Theatre this Saturday, November 12. Whether you missed his first night at Minneapolis's famous venue or simply want to see him perform for the second time, this concert is for you. Join thousands of fans in celebrating the success of Bonamassa's #1 Billboard Blues album by singing along to all of its ten incredible tracks. Yes, you've read that right. Joe will be performing all of the tracks from his most recent album, "Time Clocks." So hit the "Get Tickets" button to book your event passes, mark your calendars, and prepare for an evening of powerful guitar riffs, incredible hit songs, and superb musicality that only Joe Bonamassa and his all-star band can offer.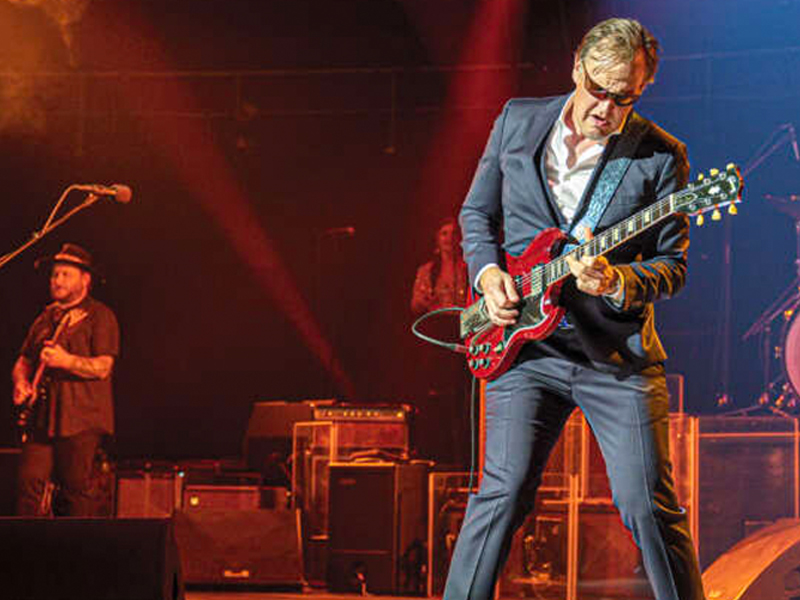 Following the footsteps of his hero Eric Clapton, Joe Bonamassa is deemed by most critics as the most popular blues-based six-string slinger of his generation. This is an undisputed fact backed up by years of countless sold-out concerts, numerous live albums, commercially and critically successful studio albums, and several awards and nominations from esteemed award-giving bodies. Indeed, Bonamassa has cemented his status and legacy in the Rock and Roll Blues genre.
His 2021 album, "Time Clocks," gained popularity in the US and in other countries. Its singles "Notches," "The Heart That Never Waits," and the title track became favorites among rock-blues lovers. As a result, the album charted in several countries. It reached 6th in Austrian Albums, 4th in Swiss Albums, 5th in Dutch albums, and 8th in Scottish Albums, among various others. It also peaked at 15 and 22 on US Independent Album (Billboard) Charts and US Top Rock Albums Billboard.
This year the multi-awarded artist has initially set a limited 11-date tour across the US for the summer. However, the clamor of fans for additional dates prompted the Grammy-nominated artist to add dates for fall, including a two-night stop at Orpheum Theatre Minneapolis. Catch Bonamassa and his all-star band this November 12, Saturday, for the second night of his Minneapolis stop. Grab your tickets here before they run out. Click on the "Get Tickets" link for a fast and safe transaction.