Orpheum Theatre | Minneapolis, Minnesota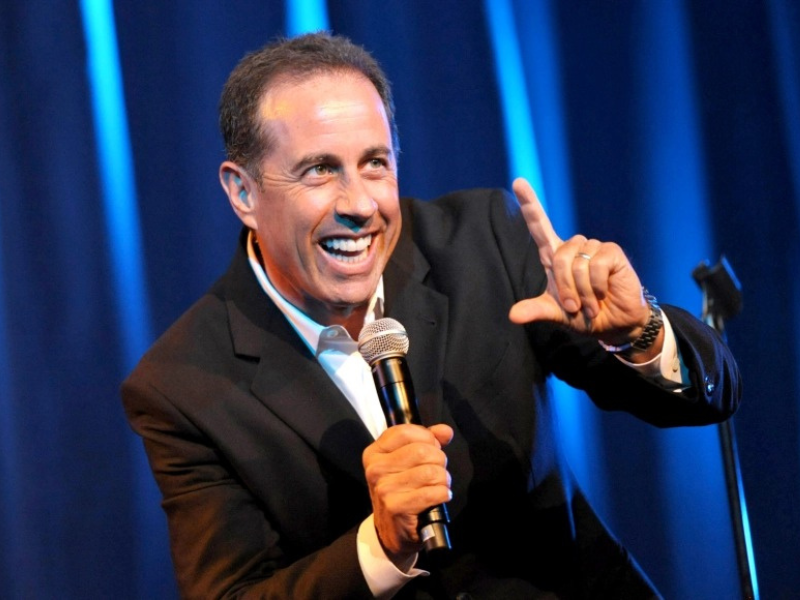 You may have seen him on TV in the 90s. Now you get to see him live. Jerry Seinfeld, everybody! He was last seen performing live in Minnesota way back in 2018; now he's back and better than ever. Jerry Seinfeld is bringing his brand new standup comedy act to the Orpheum Theatre in Minneapolis on the 8th of September, 2023.
Famous for the classic 90s sitcom "Seinfeld," he quickly rose to fame and became a household name. With a comedy career spanning over four decades, this man is undoubtedly a veteran comedian and knows how to tickle his audience's emotions.
His most recent Netflix show, "23 Hours To Kill," received positive reviews and a Grammy Award nomination for "Best Comedy Show." There's no stopping this man as his humor is timeless - decades have passed, but he remains a classic comedian.
This is your chance to catch him live! Buy tickets and save seats for you and your companions before the show sells out.
"a master of observing the awkward, mundane moments in life and finding humor in them…" - CBC
"Jerry Seinfeld can summon a crowd on demand." - Page Six News.
The iconic Jerry Steinfeld is one of the most successful comedians of all time. He was ranked the 12th-greatest standup comedian of all time by Comedy Central. He takes the tiniest things from everyday life and turns it into relatable and hilarious content. People love him because his comedy hits closer to home.
He has received countless nominations and awards from the Primetime Emmy Awards, the Golden Globe Awards, and even the Grammy Awards! Jerry Seinfeld is an artist in his own form. With his unmatched ability to humor people, he is able to write, produce, and perform.
His passion for standup comedy was sparked after brief stints during his time in college. After graduation, he joined an open mic at New York City's Catch a Rising Star. From there, a star was born. He appeared in a Rodney Dangerfield HBO special, which was followed by a small recurring role on the sitcom Benson. A few years later, he created a sitcom with Larry David. The classic 90s sitcom, Seinfeld.
When talking to Oprah about his success as a comedian, Seinfeld said, "It probably helps that I had a long early career; things didn't just happen for me overnight. I'd been working as a comedian since I was 21, and I didn't get the sitcom until I was 35; by then, I'd been knocked around quite a bit. Then I did the show for nine years, and I wasn't going out every night afterward. So at 44, I was unleashed on the world for the first time as a famous person of means. By then, I'd gotten a good education in life. But what I had, and more, landed in Eddie Murphy's lap when he was around 22. That's a different puzzle."
Jerry Seinfeld is a man with a great sense of humor and strong determination. He paved the way for his own success and is now well-loved all over the world.
Catch him live at the Orpheum Theatre in Minneapolis on the 8th of September, 2023, for a night of laughter that you will never forget!
Buy your tickets right now before the show sells out.
See you there!