Orpheum Theatre Minneapolis | Minneapolis, Minnesota
Another evening of fun and hilariousness comes your way this May 11 at the Orpheum Theatre Minneapolis as the actor-comedian Druski brings his 2023 highly anticipated tour to the Twin Cities. As part of his "Coulda, Woulda, Shoulda Tour," the 28-year-old comedian will showcase his self-deprecating humor that blends stand-up, sketch, and improv to his Minneapolis fans. Get your tickets now and prepare for a show packed with comedy antics you've never seen before. This is Druski's first headlining tour, and the internet star is more than ready to impress all his followers. He would also bring prospective performers on stage for the first time, like what he did in his "Coulda Been Records" social media chats. If that doesn't excite you, we don't know what will. So reserve your tickets as early as today because they will likely sell out very soon.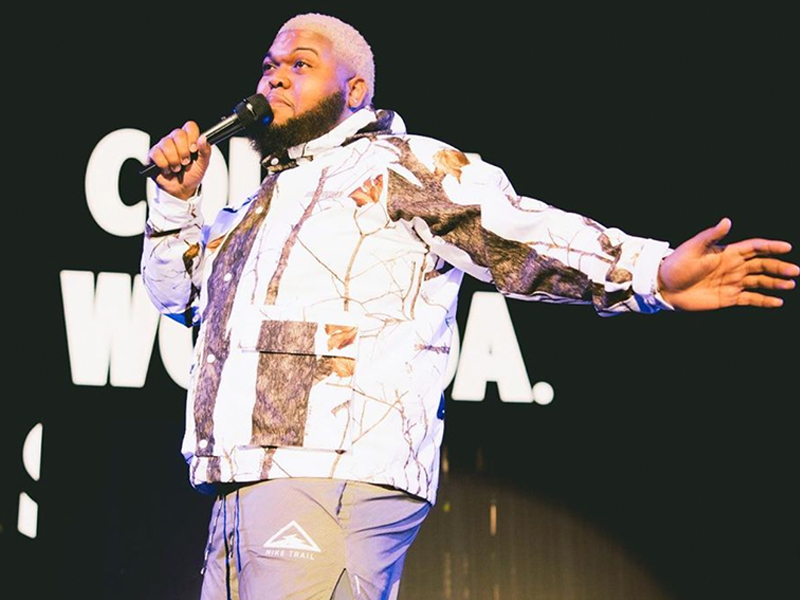 Initially gaining popularity in Instagram Live, Druski is a rising actor-comedian known for his distinct kind of humor that fuses stand-up, sketch, and improv aspects. His humor is frequently observational and self-deprecating, drawing heavily from his own experiences. He has been featured in several shows, including Comedy Central and MTV. However, his "Coulda Been Records" social media chats on Instagram gained him widespread popularity. The Maryland native internet star would offer aspiring performers a chance to perform in front of millions. This method of reaching out to his followers was an effective way for him to help aspiring performers show what they got. These performers will now have the chance to perform live for the first time as part of his first headlining "Coulda, Woulda, Shoulda Tour."
"It's a dream come true to headline my own comedy tour!" Druski exclaimed. The comedian shared that he has been very fortunate to tour with some of the biggest musicians in the world, including Chris Brown, Lil Baby, and J. Cole. This time, taking all the valuable experiences with him, he is ready to take the next step in his career. "I'm coming off my most successful year in comedy, and it's time to show the world my growth as an entertainer."
Druski will be embarking on a 30-city tour for his "Coulda, Woulda, Shoulda Tour." Druski promises a unique show that combines traditional stand-up comedy with a live performance of his well-known "Coulda Been Records" bits. Presented by Happy Dad Hard Seltzer, the tour will kick off on March 2 in Richmond, Virginia, and will stop at major cities, including Washington, Dallas, New Orleans, New York, and Toronto, before wrapping things off on May 20 at Atlanta, Georgia.
The 28-year-old comedian will stop at Minneapolis, Minnesota, on May 11. Catch him at Orpheum Theatre Minneapolis and enjoy this unique show with your best buddies! Reserve your tickets here by clicking the "Get Tickets" link.