Orpheum Theatre Minneapolis | Minneapolis, Minnesota
Country music icon, Darius Rucker comes to Orpheum Theatre Minneapolis on Friday, March 4th, 2022 with very special guest Caylee Hammack. Darius Rucker has had a long and varied career, something that's helped cement his reputation as one of the most unique voices in popular music. Now the legendary singer is on tour again in 2022, his chart topping single, "Beer and Sunshine" has been expertly followed up with his latest single, "My Masterpiece" which is available now as Darius puts the finishing touches on his upcoming album and gets ready for an exceptional tour. Grab your tickets now so that you don't miss out!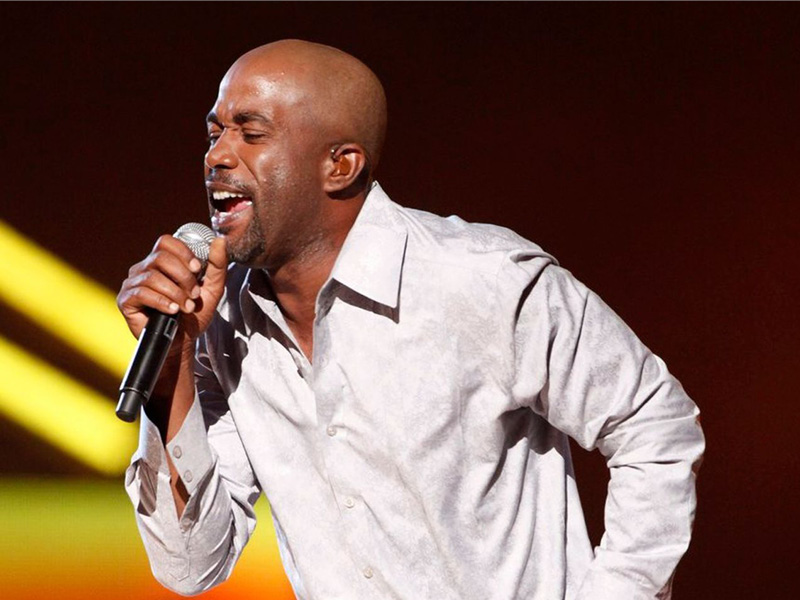 Darius Rucker first achieved his legendary status in the music industry as lead singer and rhythm guitarist of the two-time Grammy Award-winning band Hootie & the Blowfish, which he started in 1986, the band are still together and last toured in 2019 with The Bare Naked Ladies, and put out their sixth studio album, Imperfect Circle, later that year. The band have sold more than 25M albums worldwide, including their Diamond-certified debut Cracked Rear View, which remains among the Top 10 best-selling studio albums of all time.
Darius Rucker, decided on a solo project and put out his first solo album in 2001, but it was his second solo album, and first ever country album, Learn to Live, in 2008, that made him into a Country music superstar. The album's first single, "Don't Think I Don't Think About It", made him the first black artist to reach number one on the Hot Country Songs charts since 1983, and was followed by two more number one singles, "It Won't Be Like This for Long" and "Alright" and the number three hit "History in the Making". Then in 2009, he became the first black American to win the New Artist Award from the Country Music Association, and the second black person to win any award from the association. Darius Rucker was inducted into the Grand Ole Opry in 2012.