Orpheum Theatre Minneapolis | Minneapolis, Minnesota
A comedy show of astronomical and apocalyptic proportions will come your way this November 8, Tuesday night, as the YouTube sensation Daniel Howell brings his highly-anticipated standup comedy to Orpheum Theatre Minneapolis. Catch the 31-year-old comic as he makes his audience giggle in laughter in this 2-hour comedy show dubbed "We're All Doomed Tour." The British comedian will throw his famous comedic style on stage while discussing –– and sarcastically making fun of the earth's impending doom. Grab your tickets for the show and let Howell's sarcasm and satire give you ample reasons to laugh away your worries and fears. After all, there is always a reason to laugh at the worst situations, right? Well, be sure to book your tickets as early as today and be one of the many doomers to feel good about the final days of the world.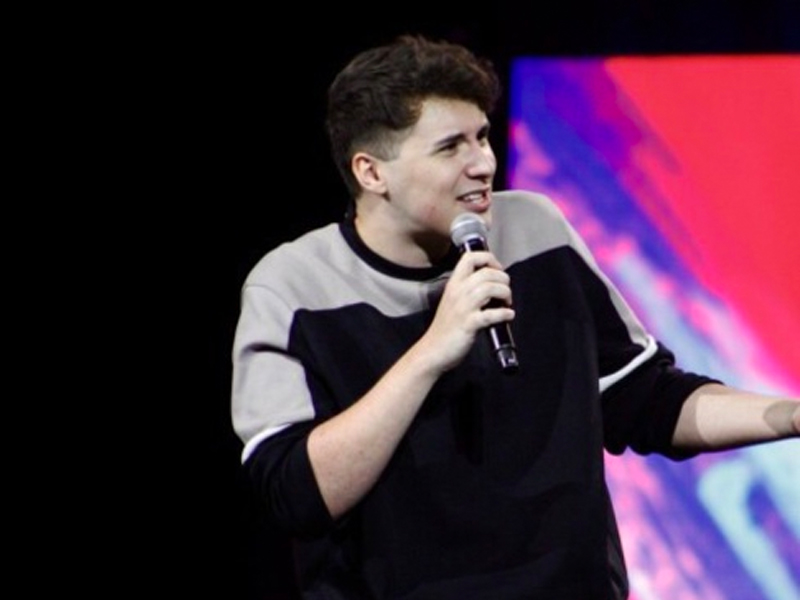 With his frequent collaborator and partner Phil Lester, Daniel Howell dominated the realm of YouTube as early as the 2010s. The two were able to rack up millions of views and followers. Thanks to their channel that focuses on various contents, including games, paranormal, and anything and everything under the sun. Because of their popularity on the video-sharing site, the duo would become the presenters of BBC Radio 1's Sunday evening entertainment and request show. The show was instrumental in catapulting the careers of the two to greater heights. They continued to host the show in BBC 1's Internet Takeover slot until April 2016. They also ventured into co-writing a book and taking part in YouTube Red Originals. They went on touring around the country to promote their books "The Amazing Book Is Not on Fire" in 2015 and "Dan and Phil Go Outside" in 2016. Following a hiatus from YouTube, in June 2019, Howell came out as queer and gay in a video uploaded on his channel. He then released his personal book "You Will Get Through This Night" in 2021.
Howell recently announced that he would be hitting the road for a comedy show tour this fall. This is a piece of good news for his loyal fans, who have missed him so much after he stopped making YouTube videos. Dubbed "We're All Doomed! Tour," the 40-date tour is Howell's first time back after 2018's "Interactive Introverts" with Phil Lester.
The North American leg of Howell's tour includes stops in New York, North Carolina, Pennsylvania, Georgia, and many others. He will also stop at the Orpheum Theatre Minneapolis on November 8, 2022. Using "sarcasm, satire, and a desire to skewer everything wrong with society," the British comedian will discuss the impending Earth's doom. If this type of comedy is your cup of tea, then click the "Get Tickets" button to reserve your tickets!