Orpheum Theatre Minneapolis | Minneapolis, Minnesota
It's the most wonderful time of the year! So, get ready to take the whole family on a dazzling show to celebrate the holidays! The holiday spectacular is coming back to dazzle audiences with their annual Broadway-style Christmas-themed musical that features amazing circus artistry and gravity-defying feats that bring an extravagant Christmas show. Cirque Dreams: Holidaze is hitting the stage live at Orpheum Theatre Minneapolis on Saturday, 25th of November 2022. Hailed as "The Perfect Holiday Gift" by Broadway World, Cirque Dreams: Holidaze is definitely something you can't miss as the perfect moment to bond and celebrate the holiday season with the family. So, get your tickets now!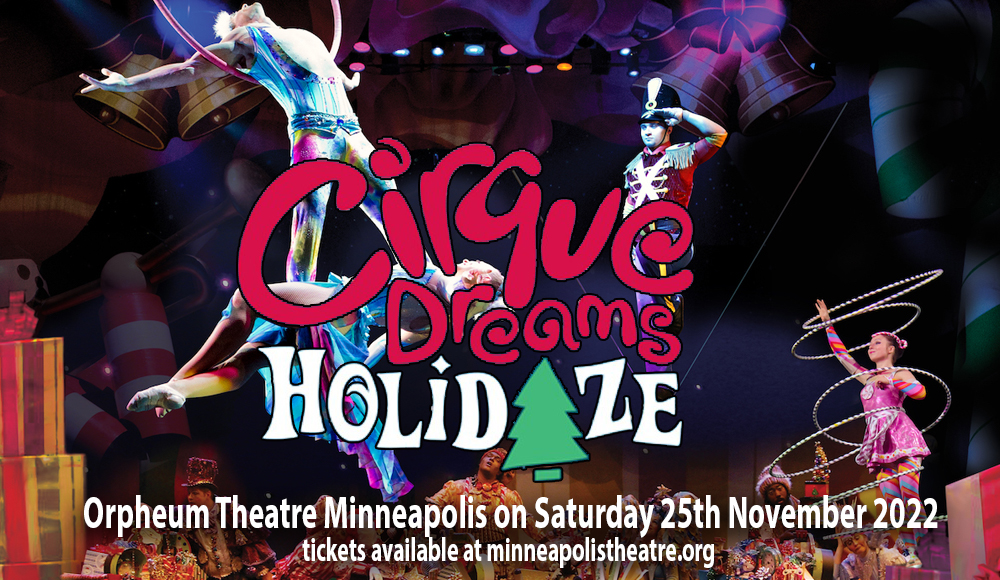 With a Broadway-style production infused with contemporary circus artistry, Cirque Dreams: Holidaze is the country's premier annual Christmas theater production that has wowed audiences and critics over the past years. "Lose yourself for 90 minutes and go back to those wonderful dreams you had as a kid." said Broadway World as the show brings a fantastic cast who brings Christmas characters to life, like how a child would dream the perfect Christmas.
With a world-class set of performers and an original scoring which features new and unique twists on holiday favorites such as "Winter Wonderland", "Deck the Halls", "Jingle Bell Rock", and "Rockin' Around the Christmas Tree", Cirque Dreams: Holidaze is the ultimate Christmas celebration for every family to feel the magic that this holiday season brings.
"A delicious confection of charm, sparkle and talent by the sleigh load." the New York Daily describes the show.
So, if you've been looking for the best time to bond with the family as you kickstart the holiday season, look no more as Cirque Dreams: Holidaze invites everyone to watch and feel the magic of Christmas through their annual spectacle where the perfect holiday comes to life on stage. Book your tickets now!